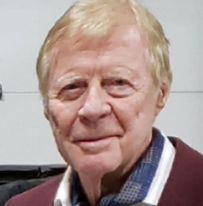 Early retirement was not an option. Instead, Robert Livingstone, former magazine publisher, serial entrepreneur, CEO, chose to pursue a long-time passion: making movies.
He quickly learned that the key to making movies is funding movies and has aligned himself with different capital sources to meet the needs of different producers.
If you're a producer with a business plan or pitch deck and a budget, we can help. A great script, of course, is the essential foundation. Attachments are an advantage but not essential. Budgets from $2 million to $50 million. Budgets smaller or larger will be considered.
Projects in Development or Preproduction
Yuma City Marshal tracks down the killers of his uncle and deputy.
Director: Thadd Turner
Writers: D.J. Duncan (book)
Thadd Turner (screenplay)
Producers: Cynthia L. Turner, Thadd Turner

Executive Producer: Robert Livingstone
Cinematographer: Teddy Smith
Editor: Corky Ehlers
Four millennials struggle in their careers and decide to open a babysitting company. To grow the business, they offer the children a cut of their babysitting fees if they convince their parents to hire the company. The children's level of business savvy proves to match their level of high jinks.
Gregory Pellerito: Writer, Director, Producer
Rob Margolies: Producer
Wain Bradley: Producer, Film Editor, Sound Designer
Robert Livingstone: Executive Producer
MariAnne Conlon: Executive Producer
Tim Carney: Associate Producer
Unable to speak, young Jason meets beautiful young Ella who helps him find his voice through sign language, empowering him to battle for his life, his love, and his dream to become a rapper.
Location: New Orleans, LA
Director: Monti Sharp
Producer: Arlene Knight
Executive Producer: Robert Livingstone
Executive Producer: MariAnne Conlon
Executive Producer: Monti Sharp
Line Producer: Dianne Cornell
Director of Photography: Patrick Cady
Production Coordinator: Carole Bidault d'Lisle
Principal Cast:
Academy Award Winner Marlee Matlin
Nia Long
Wendell Pierce
Contact: Robert@livingstonepictures. com